About Sarasota Fly Fishing
Capt Jim Klopfer is a fly fishing guide in Sarasota, Florida. He created this site to do a couple of things. First, he wants to promote his fishing charter business. Also, Capt Jim is creating a resource to help grow the sport of fly fishing, both in the Sarasota area as well as throughout Florida and the rest of the country. Capt Jim has been writing for decades, contributing to many local and national publications. He self published a book, "Fly Fishing the Suncoast" to help angers learn the flies and techniques that will help them be more successful. Here is his Amazon author profile.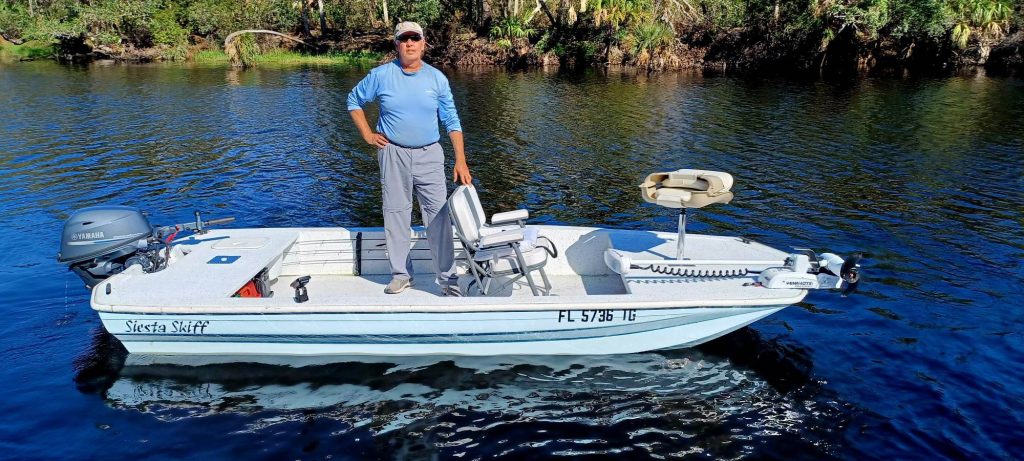 Capt Jim earned his United States Coast Guard "Masters" license (# USA000332878) in 1991. He had been guiding full time ever since. He can cater to anglers of all skill levels. Capt Jim offers anglers a variety of fishing charter options including flats fishing, inshore Gulf of Mexico trips, and river fishing charters.
The articles on the blog cover a wide range of fly fishing subjects. Most articles are geared towards Florida and saltwater fishing. However, other articles cover species and techniques that will help anglers fl fishing just about anywhere. Sarasota fly fishing also posts regular fly fishing reports and forecasts.
Capt Jim can be reached in the following manners;
(941) 371-1390
captklopfer@comcast.net
4772 Calumet Ave Sarasota Florida 34234